According to recent research, the world's population is touching a new height. Statista shows that around 8 billion people exist, and these numbers will increase up to 10 billion in the coming years. Unluckily, the job opportunities are less as compared with the growing population. According to CV Writing Dubai, the competition for job seeking is tough, and the need for talented candidates is dramatically increasing.
How will you stand yourself apart in the competition?
This is the biggest question that has puzzled many job seekers. Well, the answer is a professional resume. Yes, having a CV equipped with must-have skills shows the true potential to hiring managers. A well-designed curriculum vitae not only express your capability but quickly jumps out into the hands of employers. Here we have featured a list of 13 best key skills to include on a resume that every applicant must know about.
Add Statistics
One of the top key skills to include on a resume is to mention the statistics of your professional experience. Many candidates used to write the phrase "Worked with many companies or clients," which looks outdated. Moreover, this writing style is not in practice now. Try to cut down the space and use numeric in your CV, especially when telling about your past experiences or the number of companies you have worked with.
For example, you can write, "I have worked with five clients per day." It will look good, whereas the numbers will immediately draw the employer's attention too.
Time Management Capabilities
Time management attracts hiring managers when it comes to working in a corporate setting. Whether you are applying for an internship program or a managerial-level post. And your time management capabilities will be noticed first. In a corporation, you will meet different clients, work on multiple projects, conduct team meetings, or schedule interviews.
All these job responsibilities demand exceptional time management. Moreover, employees have to respect the given deadlines to hit daily targets. Highlighting these skills in your CV will help you stand apart in the competition.
Interpersonal Skills
The ability to communicate effectively is essential to make the work done in any workplace. All you need to do is enhance your communication skills. The way you walk, talk or speak with others will reflect your personality. At the same time, it portrays a clear picture of your professionalism. Show off your best to impress your interviewer through polite tone, soft words, and rich use of vocals during speech. Keep in mind that a good way of communication builds self-esteem that shapes confidence in the applicant. Hence, having strong interpersonal skills for a resume is another must-have to express your potential in the best light.
Strong Leadership Qualities
Strong leadership qualities are another vital thing that HR executives look for in applicants. Most of the time, the supervisors allot some work that requires proper attention. Or you may have to lead a project to meet its pre-determined targets. In that situation, your leadership qualities are judged by how you pass through it.
Here you need to be a front-runner who will manage and face hurdles smartly. What you should do is maintain your team morale and patiently handle all the obstacles coming your way. Remember that candidates with these qualities are the employer's priority.
Adaptability
If you are a person with the flexibility to work in new situations or places, include this ability in your resume. Regarding working in a professional firm, adaptability is one of the essentials that counts the most. What it requires is your flexibility and willingness to welcome all the challenges you will handle calmly. No matter if you are a new candidate or an experienced person, you must add this quality to your job application letter. It will help you stand apart, and even chances are that you will be hired for a higher-level position.
Express creativity
Creativity is an important skill to be added to your CV. It is so because companies always look for candidates that think out of the box or bring fresh ideas to their working infrastructure. Keep in mind that CEOs always look for personnel that makes outstanding efforts to engage clients, obtain new consumers, and revamp production strategies.
Such applicants usually belong to the fields of graphic design, computer science, business, sales, and marketing. These people should express as much creativity as possible to the interviewers. It will help them get their dream job even in the tough competition. Moreover, their job applications should include key skills on a resume and should be creative enough to impress the hiring managers.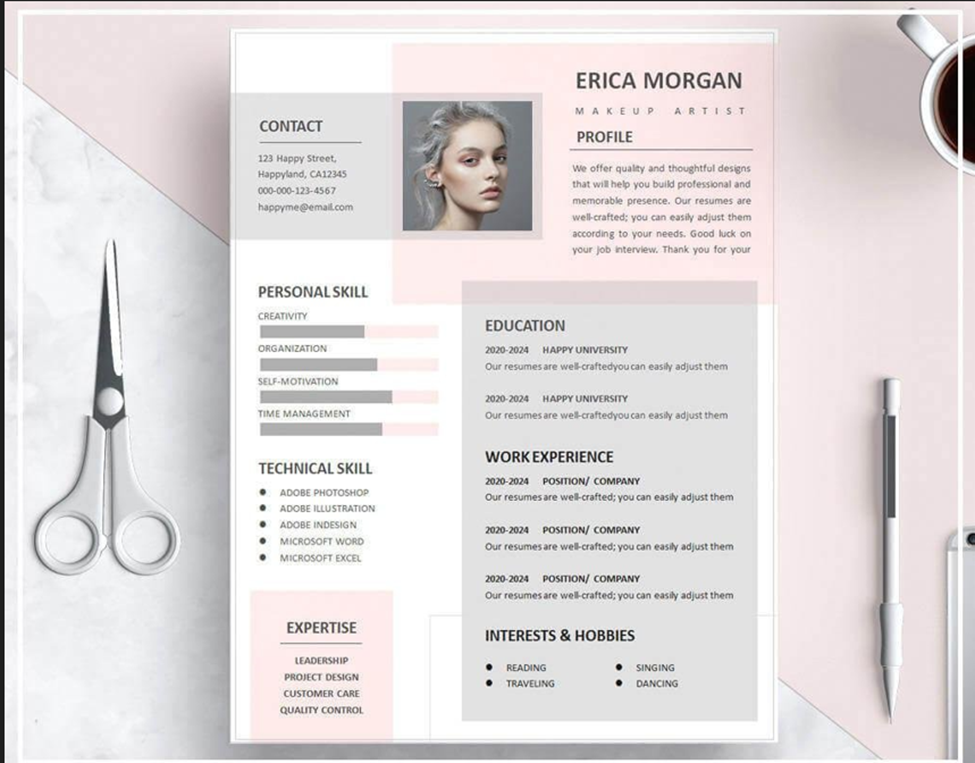 Effective Collaboration and Teamwork
A good collaborator is someone who effectively communicates with their team members. When it comes to working in an organization, you need to work as one team. It is only possible when you actively participate in workplace activities and maintain a friendly relationship with your colleagues. In addition to this, you need to be a good listener to hear precisely what is being conveyed to you. While on the other hand, exceptional collaboration capabilities lead to you accomplishing team goals.
If you have these qualities, you must add them to your curriculum vitae to show you are an active employee. You can also take help from resume service in Dubai to learn how they express a job finder's collaborative capabilities.
Self-Motivated
Self-motivation is another thing to include on a resume. It's very common that sometimes the workplace becomes dreary and still requires more of your energy. What will you do in this rushing situation? You need to be patient and not let things get over your nerves. It will help you manage more time to complete your work, even for long hours. This is where you need self-motivation that will keep you energetic throughout the day. One thing that should be kept in mind is that employers do not pay attention to confused and demotivated applicants. So give your best and stay motivated throughout your profession.
Project management
The next on our list is project management, another must-have for applying to any profession. It's very common for every business to face hurdles in managing their projects due to fewer resources. In this case, they require personnel that can handle everything effectively. They are called project managers, and their job is to complete long and short-term projects within the given time and available resources. If you think you are capable of this opportunity, let it be your essential skill.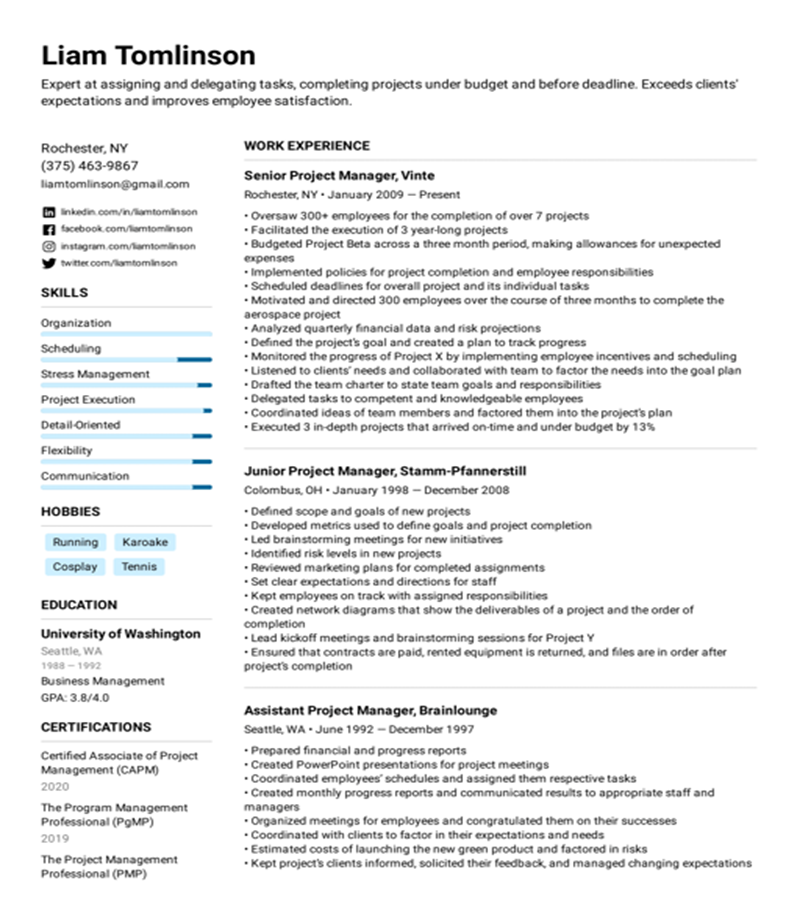 Strong Linguistics
Strong linguistics is one of the best ways to stand out in the career-finding competition. No one can beat your standard if you have a firm approach in a certain language. In addition to this, if you know native languages, it's a good thing to write in your curriculum vitae. Many contestants do not pay attention to this. Still, they have to do so because it has become every profession's requirement.
For instance, dropping a CV in Dubai is quite a competition nowadays. Because UAE companies demand strong linguistics and fluency in native languages.
Copywriting
Besides other qualities, copywriting should be a part of your character. The ability to write well and attract customers is needed to be a good marketer. Though content writing is a profession itself based on advertising businesses, products, services, and even persons. The key is to make an engaging script that does wonder for you.
Knowledge about MS Office
Personnel with complete knowledge of MS office are given priority and even called first for an interview. Interviewees are expected to know the usage of Microsoft word, excel, and PowerPoint. It is so because most of the corporate-level work is done using this handy software. Hence, it's another thing you must possess in your back pocket.
Call yourself Detail-oriented
Calling yourself detail-oriented is what makes you a good contestant. This is what shows off your perception-level and strong observation capacities. However, this quality is mandatory for all the higher-level positions where workers must look closely at everything. If you have this potential in your personality, don't hesitate while including it in your cover letter.
Conclusion
Those mentioned above are the 13 best key skills to include on a resume. These qualities inspire a potential worker in you who welcomes all the challenges open-heartedly. Every career finder should read this blog and try to develop these abilities in them to get their dream profession.