If you type on a Google search engine the most asked question is how long should a resume length be? You are bound to witness several different opinions regarding this question. It is heard that some professional states that an ideal resume should be only one page. Regardless of the years of work experience, you have, while other aspiring candidates have no issues sending out a three-page long CV writing every minute detail of their professional work-related journey.
We are here to set the record straight in one go. As, when it comes to the ideal resume length, size does matter (in this case only).
The Myth of a one-page resume length
Contrary to popular belief, you do not have to chow down 17 or more years of professional work experience into a one-page CV. In fact, only entry-level aspiring employees were told to keep their resumes to one page. As most employers and HR professionals assumed someone new to the post-university workforce wouldn't have that much information to justify more than one page of a resume. But, thanks to the new findings, this resume-length old-school rule may no longer be applicable to most potential job seekers at any -stage, as career experts claim.
What do employers look for in a resume?
What do employers look for in a resume? Good question, right. Recruiters and HR professionals spend about seven seconds checking out your resume/CV so that each and every detail should not be left behind while scanning it. But, hang on, have you ever thought why such a limited timeframe over tons of years of hard work?
A Career Summary
Hiring managers are busy professionals, they don't have enough time to gaze through hundreds of CVs. A resume career summary, commonly known as a career objective, makes their lives way easier. Summarize the entire info in three to four sentences about why you're the ideal candidate for this position—and use language and adjectives from the job posting to show that you've edited your CV (even if you have changed a few words here, and there). Since some recruiters don't require a cover letter, your CV—and the summary/objective in particular—must be able to stand on its own without any shenanigans attached. There are many CV evaluation online portals that offer free of cost their services for such evaluation.
Volunteer experience
Volunteer experience says something positive and praiseworthy about you as an individual and shows you're interested in something like a philanthropist's work other than a hefty paycheck. A pro-tip, consider staying away at a safe distance from political or religious volunteer work assignments, since it may not get well with the hiring manager's point of view. Although, you can mention the work you did—" worked at a health care clinic in Chile"—without clearly mentioning it was affiliated with a particular religious organization or a political sector.
Metrics
A foolproof answer to the most asked question, "What do employers look for in a resume?" Data/information, proof, success stories, and to some extent skills. However, hiring managers and HR professionals love seeing quantifiable kinds of achievements. Use numbers to highlight and showcase your accomplishments; for instance, if you were the leader of your fraternity or a cheerleader of a sorority, state that you managed $30,000 in funds for an 80-person organization. Do the same for your internship experience (e.g., "offered services in the finance department for introducing 14 new products that generated $150,000 in sales in the fiscal year").
For New Graduates-University Coursework
If you're fresh out of university, it is perfectly OK to include university courses on your CV. But, they need to be relevant meaningfully attached to the subject and directly related to the job opening for which you are applying. But rather than simply mentioning the boring course title (Anthropology 201), try to write about the knowledge or skills that you gained and absorbed from a particular assigned task (e.g., "wrote a 42-page research paper on how social media technology is changing the gen-x and boomers generation"). This will entice the readers to see more about what you have studied.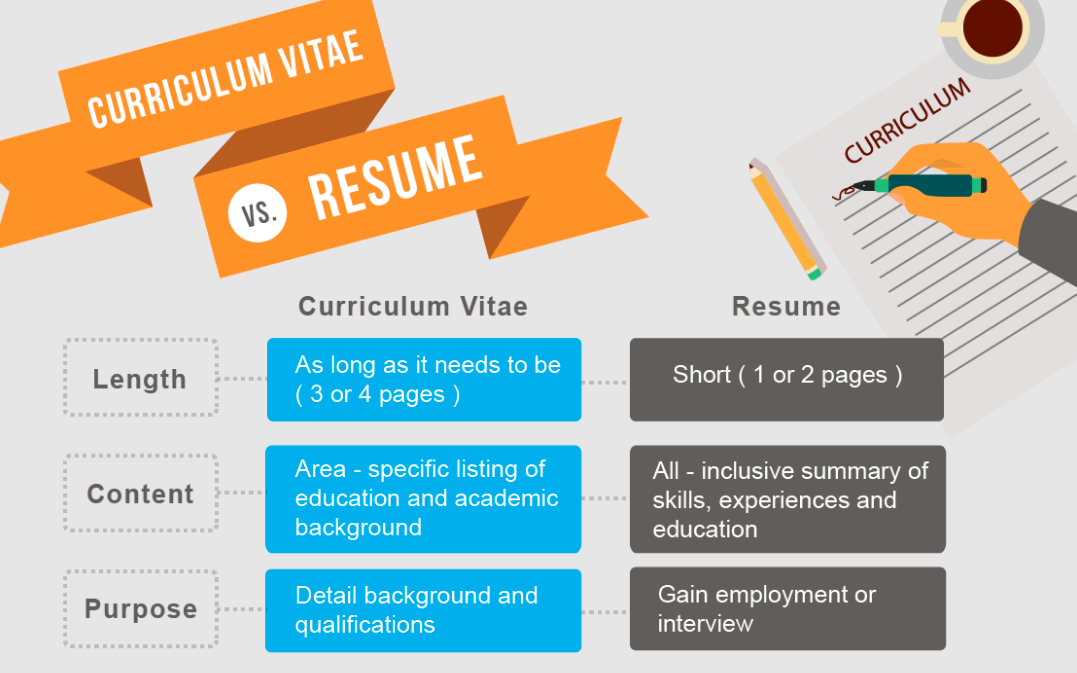 Illustrated skillset bracket
Employers and recruiters do not expect potential employees to possess every skill they have in mind, which is why hiring managers are on the hunt for exaggerated CVs. According to an independent study of about 3,000 HR managers, 68 percent of respondents of the survey stated the most common phenomenon is the lie, and they are well-qualified in this genre to catch it on a resume is an embellished skill set bracket.
As you write your resume, be extremely vigilant and careful not to include skills or work experience that do not genuinely reflect your hard-earned abilities as a professional. To avoid this kind of mistake because it just makes the resume lengthy, try to include supporting accomplishment backend stories with each position as you proceed further.
GPA for fresh graduates
If you have done your graduation with a strong GPA (3.6 or above), you would love to include it in your CV—at least when you're applying for your 1st job ever. But, you should want to adhere to your decision on the job description posted; in other words, if the job posting indicates that you need a minimum GPA of about 3.6, then mention it.
If there's no particular requirement, you still can state in your CV that you graduated with distinction or honors, especially if you graduated Phi Beta Kappa or summa cum laude. Students feel pride when they are associated with such prestigious societies and write in their CV Dubai.
Personal life experiences
Just to clarify: We are not talking about your interests or hobbies—we're talking about personal life experiences which make you more valuable and humble (or interesting) to prospective employers and organizations. If you studied abroad in a country/city where you didn't speak your native language but learned how to adapt to the surrounding, that shows you're a keen problem solver—a noteworthy plus in every hiring manager's book.
Bragging and poor word choices
While you want to shout out and highlight your accomplishments, use strong wordings (vocabulary) to describe your responsibilities and achievements. And be cautious not to puddle over the line into bragging about it. And, don't use the thesaurus or synonyms so much in an attempt, to avoid repetition of words that you use overly fancy, difficult, absurd-sounding vocabulary. Always try to use simple, and meaningful words, which can be understood without taking dictionary help.
Correct grammar and free from typos
Correct usage of grammar rules, that is, tenses and verbs, can work for the betterment of the reader. And if you are applying for the position of writer or editor, so your resume must be flawless and in a proper format. Now, there are many grammar checkers available online for your ease, which can determine and check with advanced AI technology equipped.
Another factor that cannot be overlooked, is checking typos before finalizing the file format. We are humans, not robots, so mistakes are bound to happen, and it is certainly OK. So do revise and always have a second opinion from your friends or some colleague.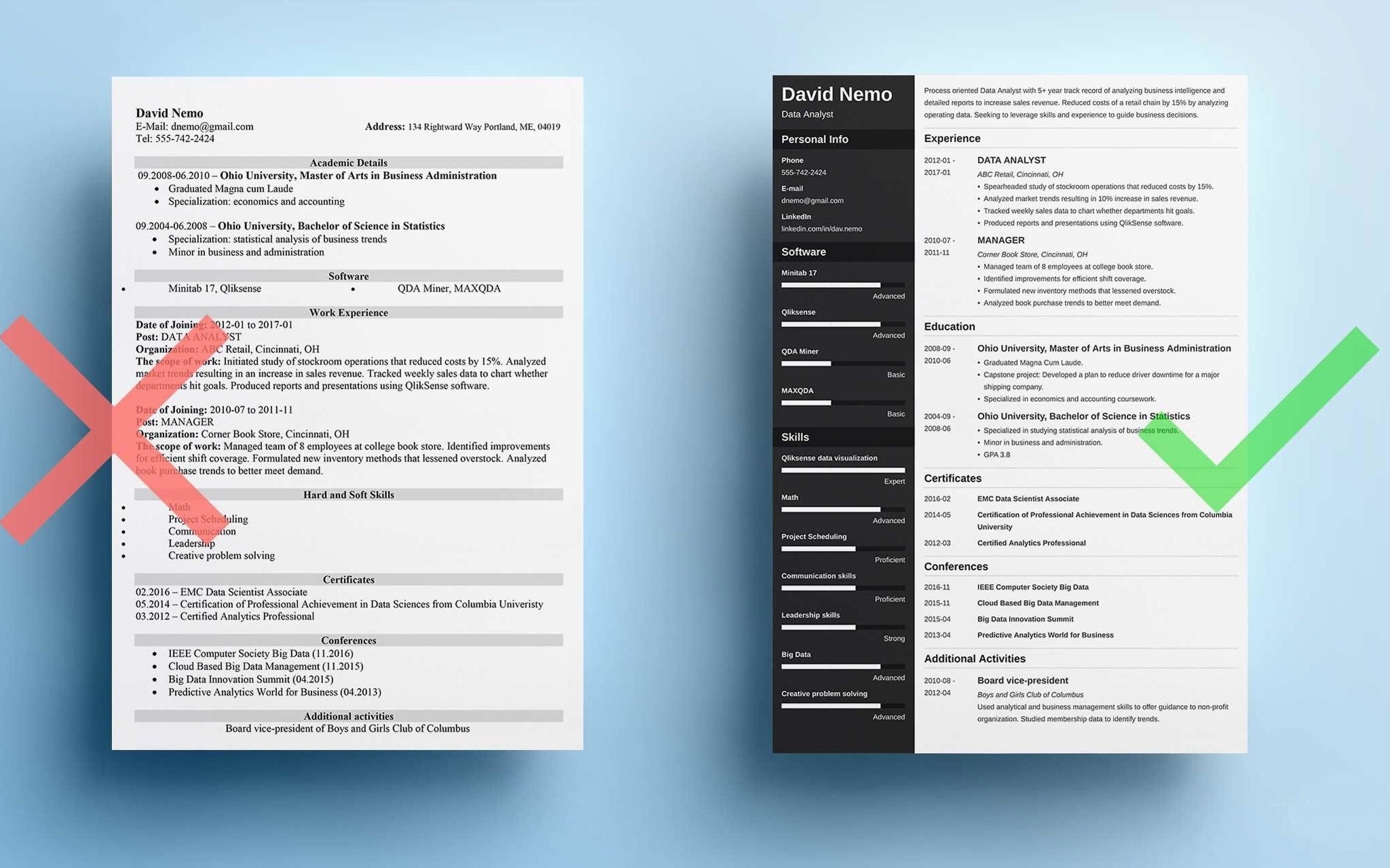 Correct formatting
You don't want your resume to be rejected on the basis of poor formatting. Like, its fonts are small and unreadable and have hazy color contrast that pops the eye out of the reader.
Alignment is of utmost importance and using correct scaling, and well-calculated text boxes will be good for you only. So always picks a template that is, decent in color and has ample space to let your words flow freely.
Online presence counts
Try to include social media personal account links to your domain or online portfolio, and link to your LinkedIn profile and Twitter handle. This will make it easier for HR recruiters to learn about you and how you add value to your industry and have created a professional well-toned voice of a reason online.
To sum up
Resume length; is the ongoing debate that is always on the rocks. How many pages should a resume be? One page or two pages, what attracts the employers most? If we talk about time-wise, so fellas! Time is money, and to be eligible for the hiring phase two you should opt for a one-page CV brigade.
Apart from that, we have also talked about what employers look for in a resume? Well, we have discussed a number of notable things which seems to be important for aspiring and also for experienced candidates too. If you look into these well-researched pointers, you will surely make a tailored and well-crafted resume that can ease up your burden and help you to stay on your game. From highlighting career summary, and volunteer experience to the technicality of the resume that is composing metrics and making sure that there are no typos attached.
If you have followed all these pointers, then we are sure there won't be any chance left. And, if by any means this kind of situation arises don't panic and follow this very same protocol without an ounce of doubt.