Most LinkedIn users, especially those who have recently started using the platform, underestimate the importance of its summary section. Either that field is left entirely blank or a brief and unattractive tagline is added. But whether you are a beginner or an experienced professional, building your profile summary can be extremely beneficial.
As opposed to the LinkedIn headline which has a word limit of 120 characters, the summary allows 2,000 characters. This gives you plenty of room to display your unique personality and skills and set your profile apart. It is similar to a first impression you make on people in real life. It is like a business card that visitors to your profile will see straightaway. You should not miss this golden opportunity to attract and hold the attention of recruiters.
Here are some of the best tips to write a LinkedIn profile summary that will cover all the bases.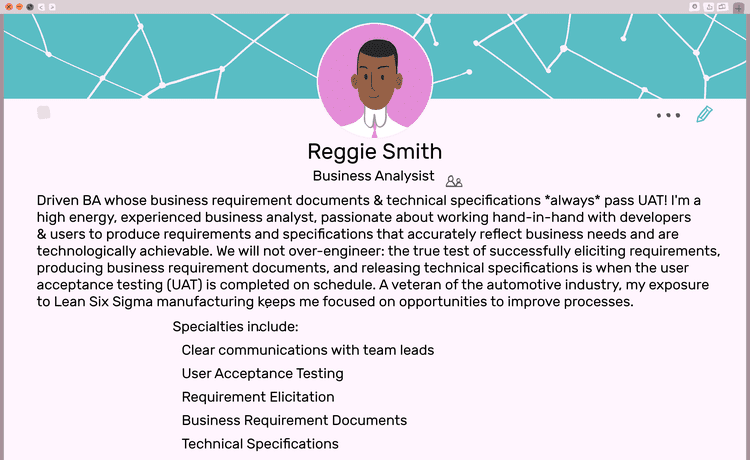 Write a strong opening
The first three lines of the summary are immediately visible to a user when they open your profile. This gives you approximately 290-310 characters for making the beginning as impactful as possible. The right words will make your summary catchy enough to invite your reader to explore further.
If you cannot think of a creative statement to start your summary, then focus on these points otherwise you can take help from CV Dubai where they have experts writers:
What makes you different from all the other users on LinkedIn?
Why do you love your field of work?
Which skills have you used up till now to obtain successful results?
By answering these questions, you can come up with a compelling hook for your summary.
Use keywords
Hiring managers search for ideal candidates by searching for skills, job titles, and other relevant keywords. You can find out the search queries linked to your profile as well on LinkedIn. Go through the dashboard under the summary section on your profile page. Clicking on the stat "search appearances" will give you a detailed report on the keywords.
In case you are unable to see this option or keywords, it is likely that your summary needs optimization. Review the job descriptions that match your field and notice the keywords that appear repeatedly. Add them to your profile and summary if they apply.
Avoid over-used terms
Although using keywords will strengthen your summary, overusing particular words will not do it any favors. For instance, "creative", "motivated", and "strategic", will not make you any more distinguishable from the rest. Therefore, find other ways to demonstrate your assets. Do it with a clever anecdote or example that will automatically appeal to readers to know more.
Give a brief yet complete overview of your work experience
The summary section is not a place to go overboard when talking about your career. However, you can highlight your achievements and talents here, so they are instantly visible to prospective employers. State what makes you a great employee and how you can contribute to the progress of your workplace.
Fresh out of university, you might not have proper work experience to include. But any experience that helped you develop transferrable skills counts. It can be volunteering or participating in university projects. Mention them as a reference to what you can bring to the table.
The details will appear in the work experience section of your profile. But the summary can help you take charge of the narrative. In it you can specifically focus on a particular field you are ambitious about. It is a great place to express your values and work ethics through relating different experiences.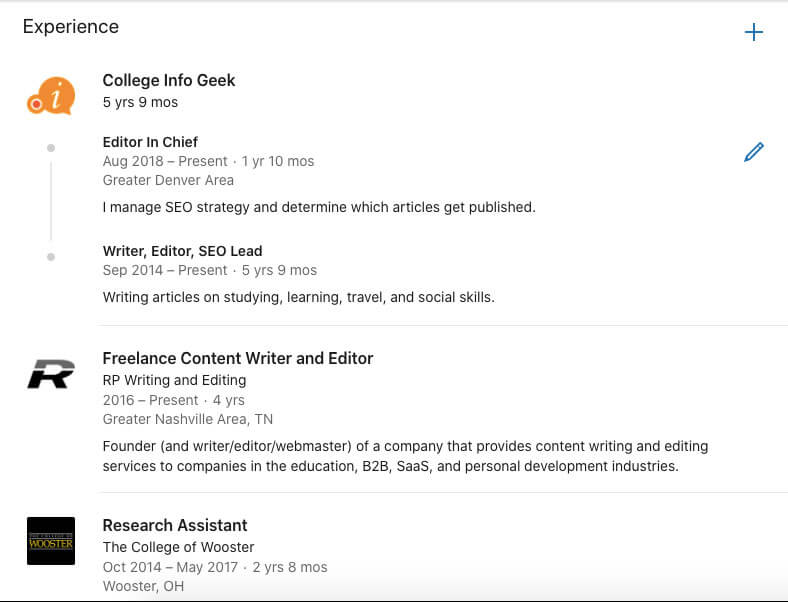 Be truthful and honest
Nothing can spoil your reputation more as a professional than building expectations you cannot match. Be confident in the abilities you have and refrain from exaggeration. The situation can get highly embarrassing if you manage to land an interview but are unable to support your claims.
Make sure to be sincere throughout your profile and especially in the summary. As we mentioned before it is the first thing that others will read about you. So, make it good but do not go over the top. Help the hiring managers see the real you and the things you care about. The organizations that uphold the same values as yours will be approaching you soon enough. These tips are sure to help you enhance and gloss up your LinkedIn profile summary. With a little bit of research and planning, you can make it irresistible to employers. If further help is needed, then contact our professional LinkedIn profile writing service Dubai. We specialize in writing flawless profiles for clients coming from all walks of life. Our writers know exactly what the requirements and trends of the market are right now, so they build each profile accordingly. It is our responsibility to showcase your best attributes, achievements, and experiences in a way that immediately interests recruiters.